Astro feeding system from United Components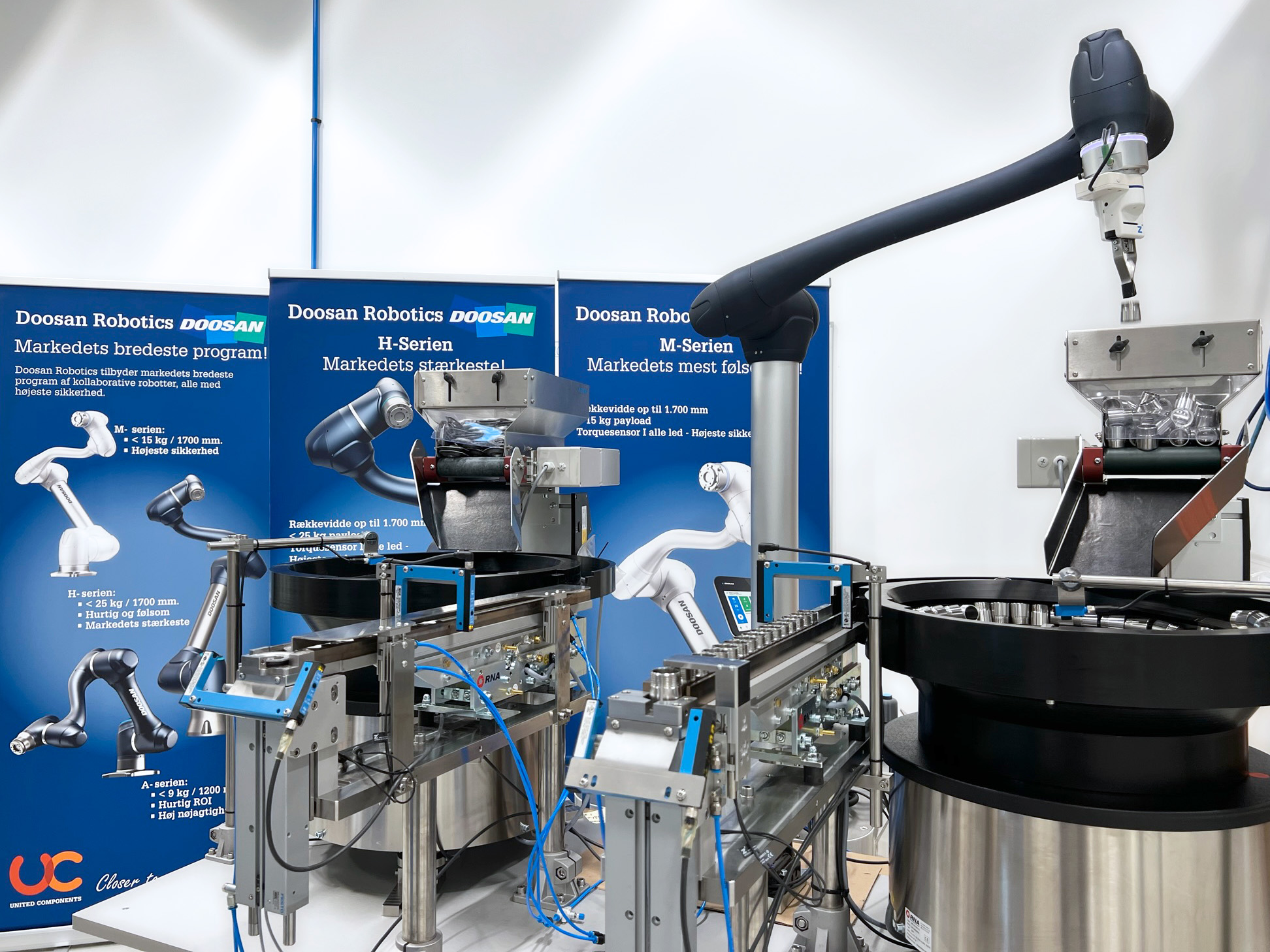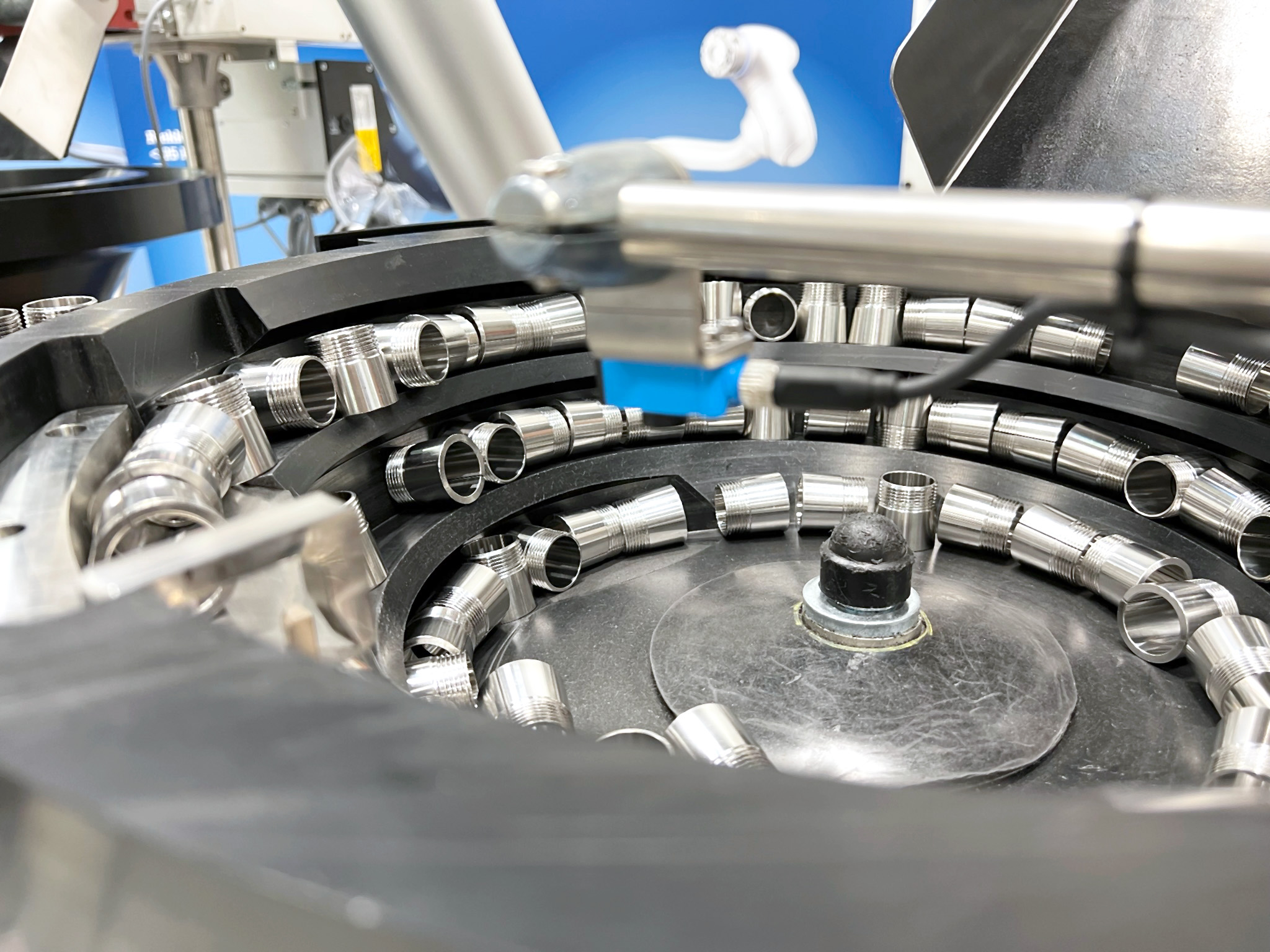 News
13 September 2022  
With our Astro feeding systems your parts will have an optimal beginning of their journey through the production line
Exactly like this solution we have just delivered to a customer, that handles 4 different parts and will be part of a large production facility.
The feeding systems are separated into 2 independent units, each of which handles 1 part type at a time that is initially poured into its own hopper.

From here the hopper feeds a circular bowl that is custom made in a 5-axis machining center and mounted on a vibrator drive.
When the desired orientation of the part is achieved it is separated from here to a linear feeder which is also mounted on a vibrator drive.
The linear feeder is equipped with a sensor that checks the number of parts and makes sure to relieve any pressure from queuing. 
At the end of the linear feeder the parts are separated one by one and placed ready for removal in accordance with the customer's wishes.
As can be seen in this video we have used a M0617 Doosan robot equipped with a collaborative gripper from Zimmer Group of the type HRC-03 to pick up and move the parts.
This gave us the opportunity to test the systems and since the collaborative Doosan robot simply moves the parts back into the bunkers, we were able to avoid any stops during testing.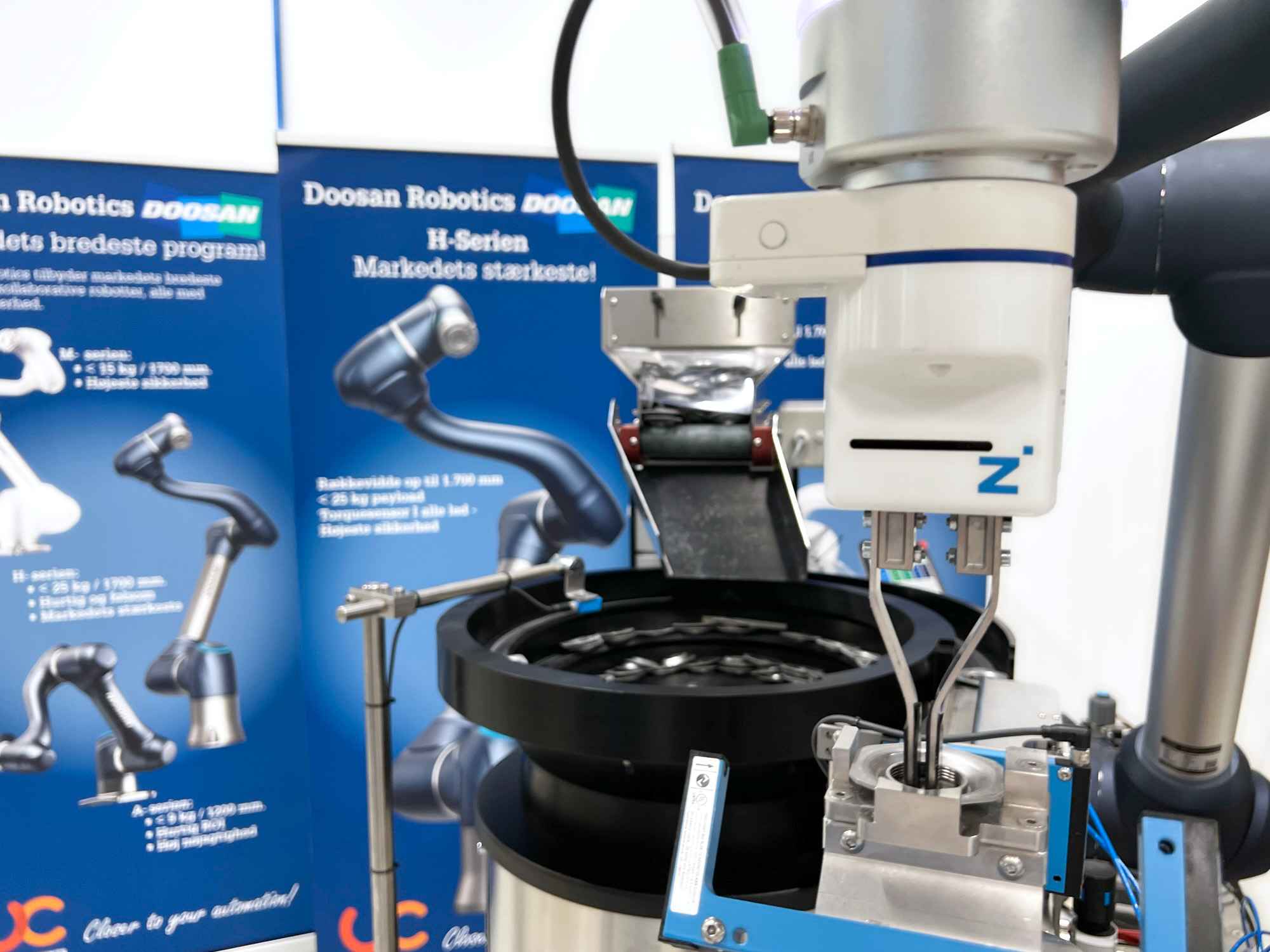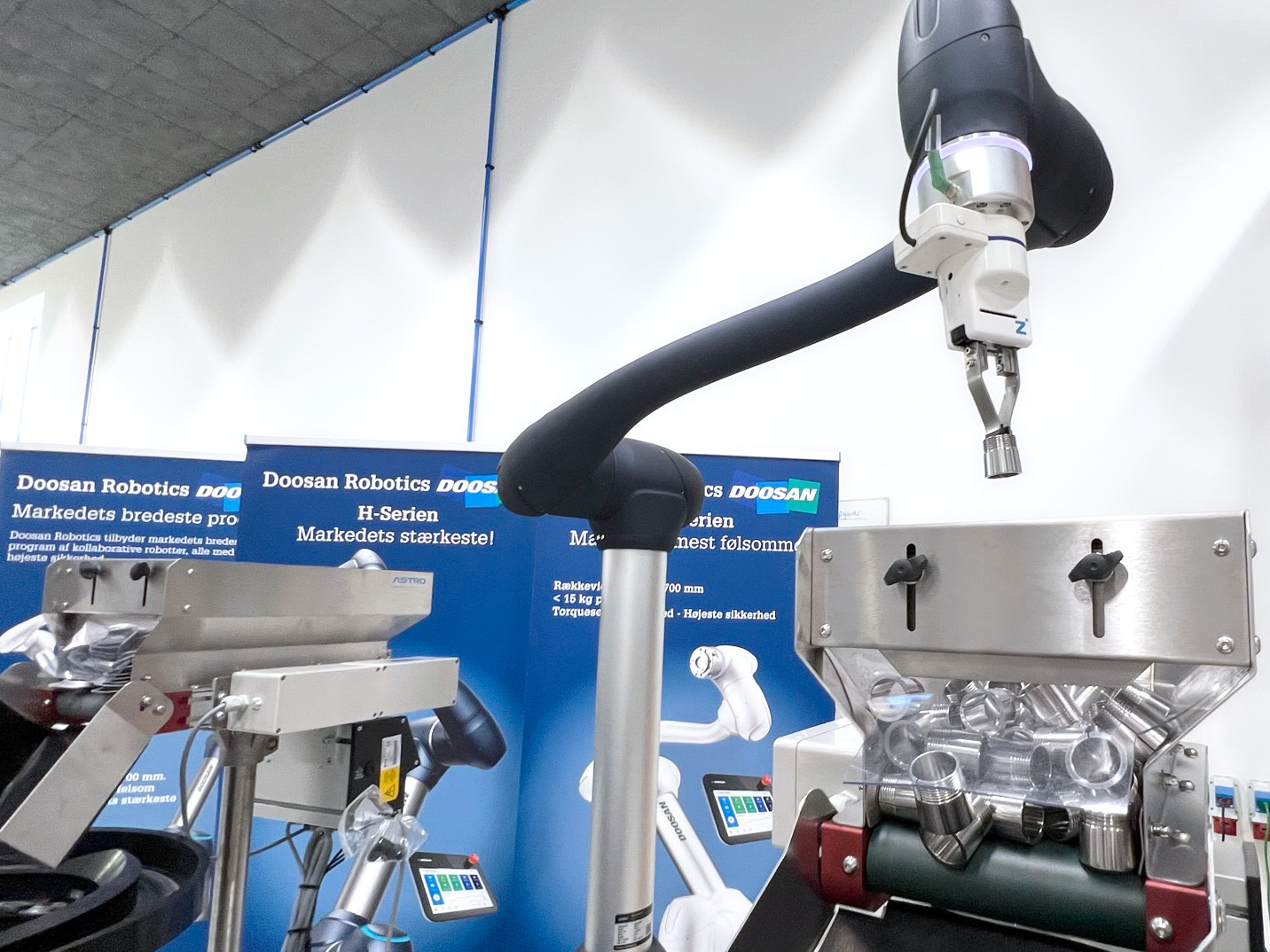 Have a look inside Rolf Schmidt Industri Plast in Kolding where they have extensive experience with implementing robots in their production.
Read more